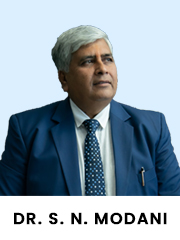 Economic growth in 2017-18 is estimated to slow to a four year low of 6.5 percent against 7.1 percent in 2016-17. This will be the lowest growth rate because of the adverse impact of the Goods and Services tax (GST) and the lingering effects of demonetization on textile sector too. Indian textile industry is the second largest in the world. India is a main producer of cotton, Staple Fibre and filament yarn. The textile industry in India has significant contribution in industrial production, GDP, Employment and in exports.
Textile Scenario of Country
Capacity
On pan India basis as on 31/03/2017 total number of 1803 spinning and 205 composite mills of cotton / man-made fibre were in operation in Non-SSI textile Segment against 1779 Spinning and 201 Composite mills as on 31/03/2016.
The installed capacity of mills in the Non-SSI sector increased from 46.00 Million Spindles in March 2016 to 47.12 Million Spindles in March 2017. No. of Rotors also increased from 5.81 lac in March 16 to 5.81 lac Rotors in March 2017.
Production
Production of cotton was 351 Lakh bales (170 Kg. In bale) in the year 2016-17 in comparison of 338 Lakh bales in the year 2015-16. Production of Spun yarn during 2016-17 was 5662 Million Kgs against 5665 million kgs in 2015-16. In the current year 2017-18 the spun yarn production is 3755 million kgs upto November 17 against last year 3775 millions tons in the same period. Cloth production by Mill sector during the year 2016-17 was 2264 million Sq mtrs against 2315 Million Sq mtrs in 2015-16. During the current year upto November 17, cloth production is 1441 million Sq mtrs against 1541 million Sq mtrs in last year upto November 16.
Foreign Trade
During 2016-17, country's total exports of textiles and clothing was US$36.48 Billion, down by 2% than last year's figures of USD 37.59 billion. Export of textiles accounted for 13% of India's total exports. During current year textile exports is showing positive trend with exports of USD 24.24 billion upto November 17 against last year USD 23.52 Billion till November 16.
GST
The much talked about biggest Tax reform GST was made applicable in the country during the year from 1st july 2017. This had a far reaching effect on textile trade, as in earlier regime there was no excise duty on yarn (Under optional Route) and fabrics were exempt from excise as well as VAT. Now the entire value chain of textiles is under GST chain. The new system this will be beneficial in the long run in terms of seamless input credit, abolition of multiple taxes, availability of credit on various inputs and services, which were not available earlier, input credit on capital goods there by improving competitiveness and a well regulated regime. However road to implementation was much painful with multiple tax exports in time. RTMA has been actively pursuing with the Government to remove anomalies and difficulties of members.
Power
Power is a major cost for textile Industry. The tariff of DISCOM has been steeply revised from Rs. 6.50 per unit to Rs. 7.30 per unit, which is exorbitantly high. The members had option to buy Power at reasonable cost through Open access, however this option has also been rendered unviable by levy of additional surcharge of @Rs. 0.8 per unit w.e.f 01.05.2016 and increase in cross subsidy surcharge @Rs. 1.45 per unit w.e.f 1st December 2016. This combined additional burden amounting to Rs. 2.25 per unit have dealt a heavy blow on Textile Industries of Rajasthan. RTMA is actively pursuing this matter with state govt. and State Electric Commission and National Commission (APTEL) to reduce the charges.
Rajasthan Investment Promotion Scheme – 2014
The ongoing RIPS – 2014 announced on 8.10.2014 will remain in force up to 31.3.2019. The scheme provides attractive interest subsidy, Electricity duty exemption and other concessions. The scheme has generated substantial investments in textiles sector in the state. Entrepreneurs may still take advantage of the scheme if they commence operations before 31st March 2019. RTMA has request State Govt. to extend the policy by one year as many project implementations were delayed as there was severe disruption in Textile trade due to Demonetization and GST.
Cotton Development Work
The CITI CDRA has been consistently propagating the cause of increasing cotton yield in the country in general and in rain fed areas in particular. Among the northern cotton growing states cotton yield in Rajasthan was found comparatively lower than that in Punjab & Haryana. Lower yield in Rajasthan was attributed to lower yield in rain fed cotton growing areas of Southern & Central Rajasthan. Therefore, the CITI CDRA took up the matter with State Govt. of Rajasthan from time to time, bringing to their notice the above fact and need to improve cotton yield particularly in rain fed areas of Southern & Central Rajasthan, and started its activities in collaboration with State Govt, Bayer India and RTMA.
The efforts of CITI-CDRA project have yield resulted in terms of increased yield and cotton production in the area. The cotton production in lower Rajasthan has increased to 12 lac bales against 1.91 lac bales in 2007-08. RTMA is regularly contributing its share is implementing the project in Rajasthan & has given its consent for implementation of the project for the year 2017-18 also.
The Directory
The Directory 2018 – the 25th series – provides details about each member mills in regards to investment, consumption in raw material, production, import, export etc. along with the address, telephone and fax number and e-mails address of the offices and officers in Rajasthan and the Country, related to the textile industry. Thus it has become good reference book for research and marketing of the goods and machinery relating to the textile industry. It provides a wealth of information to the research in respect of various expected textile industry.
The Directory has been highly appreciated by both, the organizations finding place in it and users. It is hoped that it will be received with ovation, like its past numbers, by the industrialists, traders, Govt. departments and researchers in the field of Textiles.