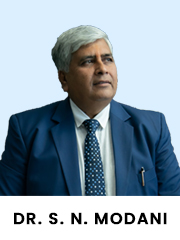 Textile Scenario of Country
ECONOMIC INDICATORS
During the year 2017-18 the countries real GDP has increased from 121.96 lakh crore to 130.11 lakh crore, growing at a growth rate of 6.7% compared to FY 17. The average index of industrial production of textiles has declined by 0.5% while IIP for apparel has declined by 11% during the financial year 2017-18 when compared to previous year. While, the average of wholesale price index for textiles has shown as increase of 2% during the same period.
Capacity
There was an addition of one spinning mill each in the Non-SSI and SSI sectors, while there was no addition of mill in the exclusive weaving sector during the year 2017-18. The number of spinning mills in the Non-SSI and SSI sector at the end of March 2018 stood at 1804 and 1353 respectively. The number of composite mills in these sectors stood at 212 and the number of exclusive weaving mills stood at 175.
The number of spindles in the Non-SSI and SSI sectors stood at 47.14 and 5.33 million and the number of rotors stood at 5.87 and 2.89 lakhs respectively. The number of looms in the composite mills of these sectors and exclusive weaving mills stood at 53641 and 15099.
DEMOSTIC MARKET OVERVIEW
The domestic textile and apparel market is estimated to be US$ 100 billion in 2018-19 and has grown at a CAGR of 10% since 2005-06. Apparel demand at US$ 74 billion has dominated the domestic market with approximately three-fourth share of the total textile and apparel market.
The growth in the disposable income of the middle and lower middle class sections of thesociety has led to continuous growth of demand of textile and apparel in India. This growth indemand is expected to continue at 12% CAGR to reach US$ 220 billion by 2025.
INDIAN EXPORTS OVERVIEW
India's textile and apparel exports are estimated at US$ 39 billion in the financial year 2018-19. The exports have grown at a 6% CAGR since the year 2005-06. India's textile andapparel exports are expected to expand to US$ 80 billion by the year 2015, growing at aCAGR of 10%. Apparel is the largest exported category with a share of 46% in the textile andapparel exports.
POWER SECTOR
Power is a major cost for textile Industry. The tariff of DISCOM has been steeply revised from Rs.6.50 per unit to Rs.7.30 per unit, which is exorbitantly high. The members had option to buy Power at reasonable cost through Open access; however this option has also been rendered unviable by levy of additional surcharge of Rs 0.8 per unit w.e.f 01.05.2016 and increase in cross subsidy surcharge @ Rs.1.45 per unit w.e.f 1st December 2016.This combined additional burden amounting to Rs.2.25 per unit have dealt a heavy blow on Textile Industries of Rajasthan. RTMA is actively pursuing this matter with state govt. andState Electric Commission and National Commission (APTEL) to reduce the charges.
RAJASTHAN INVESTMENT PROMOTION SCHEME – 2014
The ongoing RIPS – 2014 on 8.10.2014 will remain in force up to 31.3.2021. The scheme provides attractive interest subsidy, Electricity duty exemption and other concessions. The scheme has generated substantial investments in textiles sector in the state.
Cotton Development Work
The cotton Collaborative Project implemented at the behest of the State Govt. ofRajasthan in Lower Rajasthan (Ajmer, Banswara, Bhilwara, Jopdhpur, Nagaur,Pali and Rajsamand Districts) as the Public Private Partnership (PPP)programme for improving yield and production of cotton and involving theCITI-CDRA, State Agriculture Department of Rajasthan. Bayer Crop Scienceand Rajasthan Textile Mills Association has completed a decade (2008-09 to2017-18). These efforts proved rewarding in as much as Rajasthan witnessed aturnaround in cotton with yield and production registering noticeableimprovement yield at 415 kgs. Of lint per hectar and production at 9 lakh bales in2007-08 reached 743 kg. of lint and estimated 20 lakh bales in 2017-18.
During the ensuring season (2018-19) the CITI CDRA has planned to continue the project for improving production of Extra Long Staple Cotton in Banswara District, while taking up the cotton Collaborative Project in Bhilwara, Rajsamand and Alwar District.
You may be kindly aware that the State Government is implementing Front Line Demonstration Programme for improving cotton production of Extra LongStaple in Banswara District for the past 2 years as a part of food security missionof Govt. of India, alongwith CITI-CDRA's Project on ELS Cotton. We hope theState Govt. will continue its support ofr ELS Cottons during 2018-19, throughits FLD Programme.
Since the Cotton Collaborative Project is proposed to be shifted from JodhpurDistrict to Bhilwara, Rajsamand and Alwar Districts, we request you to issueinstructions to Deputy Direcktors of Agriculture (Extension) of the abovedistricts, KVKs and State Agriculture Universities concerned to get involved inthe activities of the project as per the scheme already approved by the StateGovt. in 2008-09.
RTMA is regularly contributing its share is implementing the project in Rajasthan & has given its consent for implementation of the project for the year 2018-19 also.
THE DIRECTORY
The Directory 2019 – the 26th series – provides details about each member mills in regards toinvestment, consumption in raw material, production, import, export etc. along with theaddress, telephone and fax number and e-mails address of the offices and officers inRajasthan and the Country, related to the textile industry. Thus it has become good reference book for research and marketing of the goods and machinery relating to the textile industry. It provides a wealth of information to the research in respect of various expected textile industry.
The Directory has been highly appreciated by both, the organizations finding place in it and users. It is hoped that it will be received with ovation, like its past numbers, by the industrialists, traders, Govt. departments and researchers in the field of Textiles.