The Mills
In India, the first modern textile mill was established by Messers Ferguson & Company, a leading firm of English traders near Kolkata in 1817. Later, two Frenchmen established the first spinning mill in 1830 at Pondicherry. Shri C.N. Dawar was the first Indian to establish the first successful power driven cotton mill in 1854. In Rajasthan, the first textile mill-Krishna Mills Beawar- was set up in 1889.
Prior to Independence, there were 10 textile mills functioning in Rajasthan-6 having patronage of the erstwhile states of Jaipur, Jodhpur, Mewar, Kota and Kishangarh and 4 in the centrally administered Ajmer-Merwara.
Upto 1976, there were only 17 textile mills in Rajasthan-10 spinning and 7composite. As a result of incentives provided by the Government of Rajasthan totechnocrats and entrepreneurs, 16 more textile mills came into existence by 1985.Currently the total number of mills is 63.
Currently 52 are Member of RTMA. 11 non member mills consist of 4 working mills and 7 closed mills. Out of 51 member mills 29 are presently working and 23 are closed.
Among the 52 member mills 35 are spinning, 12 composite mills and 5 technicaltextile mills. Among the spinning mills 11 are cotton mills, 16 synthetic spinningand 8 relate to spinning of cotton and synthetic yarn both. The composite millsconsist of 3 cotton mills, 3 synthetic and another 6 are cotton and synthetic both.
Management-wise the 29 working mills consist in private sector. The closed mills consist of 12 mills in the private sector, 4 in joint sector, 4 NTC mills and 3 in cooperative mills.
This Directory gives details for the year 2017-18 in regard to management status, investment, spindleage, employment, raw materials consumed, production, import, export, other operational details and important telephone and fax numbers and E mail addresses of 29 working member mills.
In the year 2017-18 the reporting mills had 18,19,398 Spindles, 1,878 Looms and 21,216 Rotors. They employed 69,336 persons directly and they paid about Rs. 3crore as Central Excise, Rs. 34 crore as Custom Duty. The state taxes paid by thereporting mills consist of Rs. 3.26 crore as CST, Rs. 4.44 crore as VAT tax, Rs.181.70 as GST, Rs. 0.67 crore as entry tax and Rs. 61.97 crore paid as other levies, thus totaling to Rs. 289.04 crore.
By the year 2016-17 our 32 member mills had already taken to modernization. During the year 2017-18 Eight member mills invested about Rs. 192 crore on modernization in items like Plant & Machinery, Blow Room, Carding Machine, Ring Frame, Draw Frame, Autoconer, Humidification etc.
2 Member mills took expansion during the year 2017-18 with an investment of Rs. 30 crore.
10 Member mills had plans for investment of about Rs. 1130 crore in the year 2018-19 for modernization and expansion. It aimed at increasing the number of Spindles, Looms, installation of Carding Machine, Ring Frame, Automatic Winding Machine, expansion of Fabric Processing unit.
28 member mills had by the year 2017-18, Quality System Certification IS/ISO 9002 issued by the Bureau of Indian Standard. 3 of them had got their licence extended for further period of 3 years.
13 working member mills have earned Export House Status and 6 Golden TradingHouse Status.
7 mills have been recipient of Synthetic & Rayon Textile Export Promotion Council's (SRTEPC) Award for highest export performance in the country. Out of them RSWM Ltd. achieved it 23 times since 1992-93, Banswara Syntex Ltd, 21 times since 1995-96 and Sutlej Textiles & Industries Ltd. (Unit: Rajasthan TextileMills), Bhawanimandi 11 times since 1991-92. 3 mills viz. RSWM Ltd., Banswara Syntex Ltd. and Sutlej Textiles & Industries Ltd. (Unit- Rajasthan Textile Mills), Bhawanimandi received SRTEPC Award for being ranked second best in export performance. 2 mills viz. RSWM Ltd. and Banswara Syntex Ltd. got SRTEPC Special Award, Shree Rajasthan Syntex Ltd. received SRTEPC Certificate of Merit.
Nitin Spinners Ltd. had been awarded Silver Trophy from the Cotton Textiles Exports Promotion Council (TEXPROCIL) for the second largest Export of Fabrics in the category of "Grey Fabrics" for the year 2006-07, 2007-08 and 2016-17. Further the company has been awarded Bronze Trophy for the year 2010- 11, 2014-15 and 2015-16 in this category. Sangam India Ltd. also bagged Silver Plague for the Second Highest Export of other fabrics including Embroidered Fabrics, Laces etc. and Bronze plaque for the third Highest Export of Denim fabrics for the year 2013-14 from TEXPROCIL. Further the company has been awarded Gold Plaque for highest Exports of "Denim Fabrics" under category I for the year 2016-17. Sutlej Textiles & Industries Ltd. bagged Gold Trophy for highest export of cotton yarn (Processed Yarn) during the year 2016-17.
Earlier 4 member mills viz. Sutlej Textiles & Industries Ltd. (Unit: Rajasthan Textile Mills), Bhawanimandi, RSWM Ltd., BSL Ltd. and Shruti Synthetics Ltd. (vii) received national award and 5 member mills Banswara Syntex Ltd., Nitin Spinners Ltd., Sutlej Textiles & Industries Ltd. (Unit: Rajasthan Textile Mills), Bhawanimandi, RSWM Ltd. and Reliance Chemotex Industries Ltd. received the State Level Award for export excellence.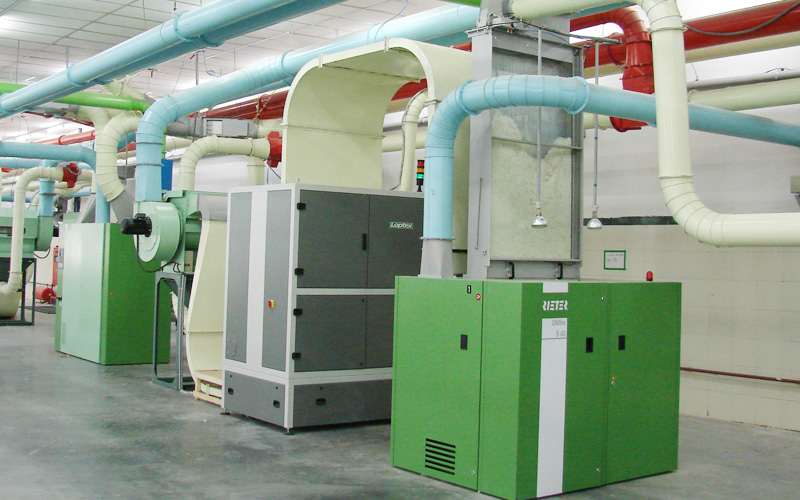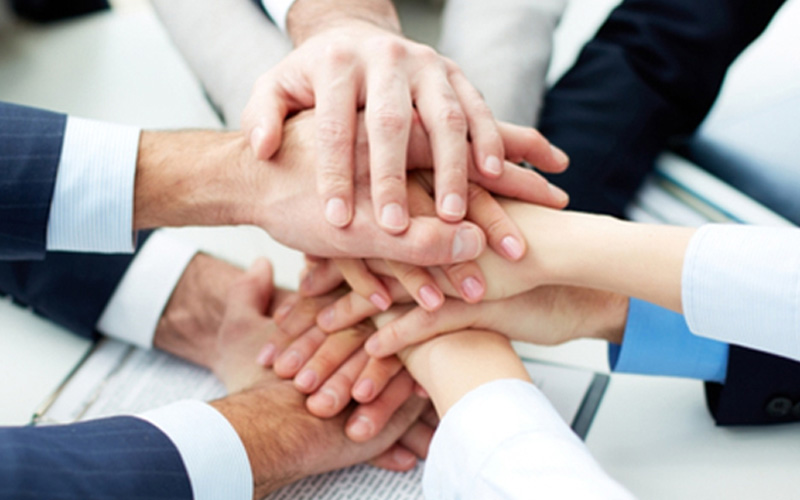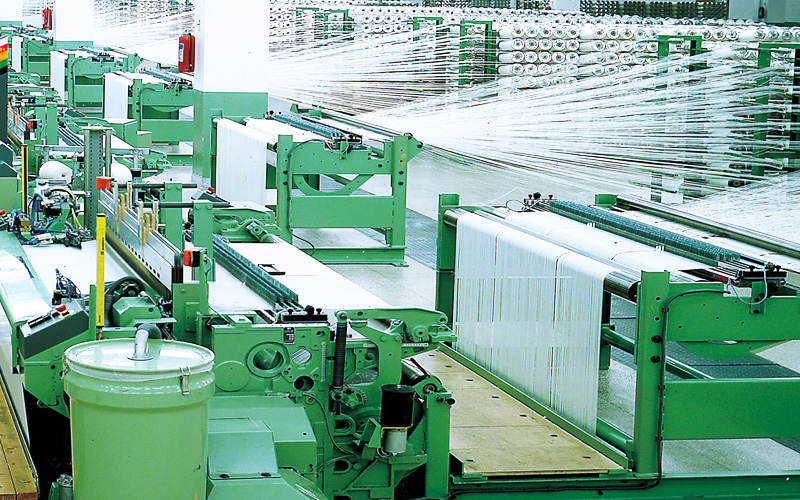 Mayur Uniquoters Ltd. had been awarded the prestigious 'Forbes Asia Top 200 Best Under a Billion Company' award for overall performance by Forbes.
Besides providing statutory welfare facilities to the workers, the mills have been providing transport facility to workers, welfare center, subsidized canteen facility, Group Life Insurance, personal accident policy, free medical checkup and coverage of mediclaim. RWSM Ltd. Ringas provided doctor's visit for 2 hours each day in the factory and also established a Drug Distribution Centre. BSL Ltd. gave scholarship to worker's children for higher education. The mills have workers Quarters, Hostel facility, Training for firefighting and first aid, ambulance, facility for opening of bank account to promote saving habit and interest free loan for purchase of grains and household goods. The workers are provided with uniform. Excursion tours are arranged. Cultural programmes are arranged on important festivals. Sangam (India) Ltd. have large colony for workers with facility of Canteen. Cooperative store etc. They frequently organize medical checkup camps for workers' health.
Banswara Syntex Ltd. has worker's Hostel containing 100 rooms where 400 persons can be accommodated. Nitin Spinners Ltd. has also provided housing facility for workers accommodating about 500 workers. The company also has latest modernized canteen building for staff and workers and also providing scholarship to brilliant students of nearby villages, Cooperative Societies for workers are functioning in Shree Rajasthan Syntex Ltd., Banswara Syntex Ltd. and Sangam (India) Ltd.
Sangam Group is running 100 bedded multi-speciality, ultra modern centrally cooled and air conditioned hospital under the aegis of Smt. Kesar Bai Soni Charitable Trust. It also runs Sangam University established by Badrilal Soni Charitable Trust with the mission make world class higher education affordable and assessable to all sectors of society.
Wires & Fabriks (S.A.) Ltd. is supporting DISHA Foundation for development of mentally challenged children. They also contributed to "Akshaya Patra".
It would thus be seen that the textile mills are conscious of their social corporate obligation and are contributing for social development of the people and the area.